Here at Lawn Tech, we work hard to give our customers the best lawn care experience as possible. In addition to providing exceptional service each and every visit, we strive to educate our customers on ways they can keep their lawn healthy and green all season long. Check out our seasonal tips below to learn how you can maintain your turf!
What's Happening Now
Fertilizer
We are currently applying a fall fertilizer. If the first two spring services were performed, broadleaf weeds are also being sprayed.  Weed control can not eliminate all weeds.  Weeds germinate every day.  On a regular program, subsequent applications will take care of any new weeds that germinate after this application. 
Surface Feeding Insect Control
Chinchbugs feed on the grass plant chewing it down to stubs.  The damage mimics drought stress.  This application also targets ticks and fleas.
Lawn Disease
September is the time we see Rust disease in lawns.  Cool nights with heavy dew and light, frequent rainfall add to the ideal conditions for rust to develop.  When rust occurs,  the conditions of early fall (cooler temperatures and more precipitation) often helps lawns grow more vigorously and the rust fades away.  It is just an aesthetic disease.  When walking through the grass your shoes will turn orange.  Mowers can transfer the disease lawn to lawn.  In most cases, applying a chemical control is not recommended or necessary as the grass will not die off. If the infection is severe, the grass can get an unattractive appearance.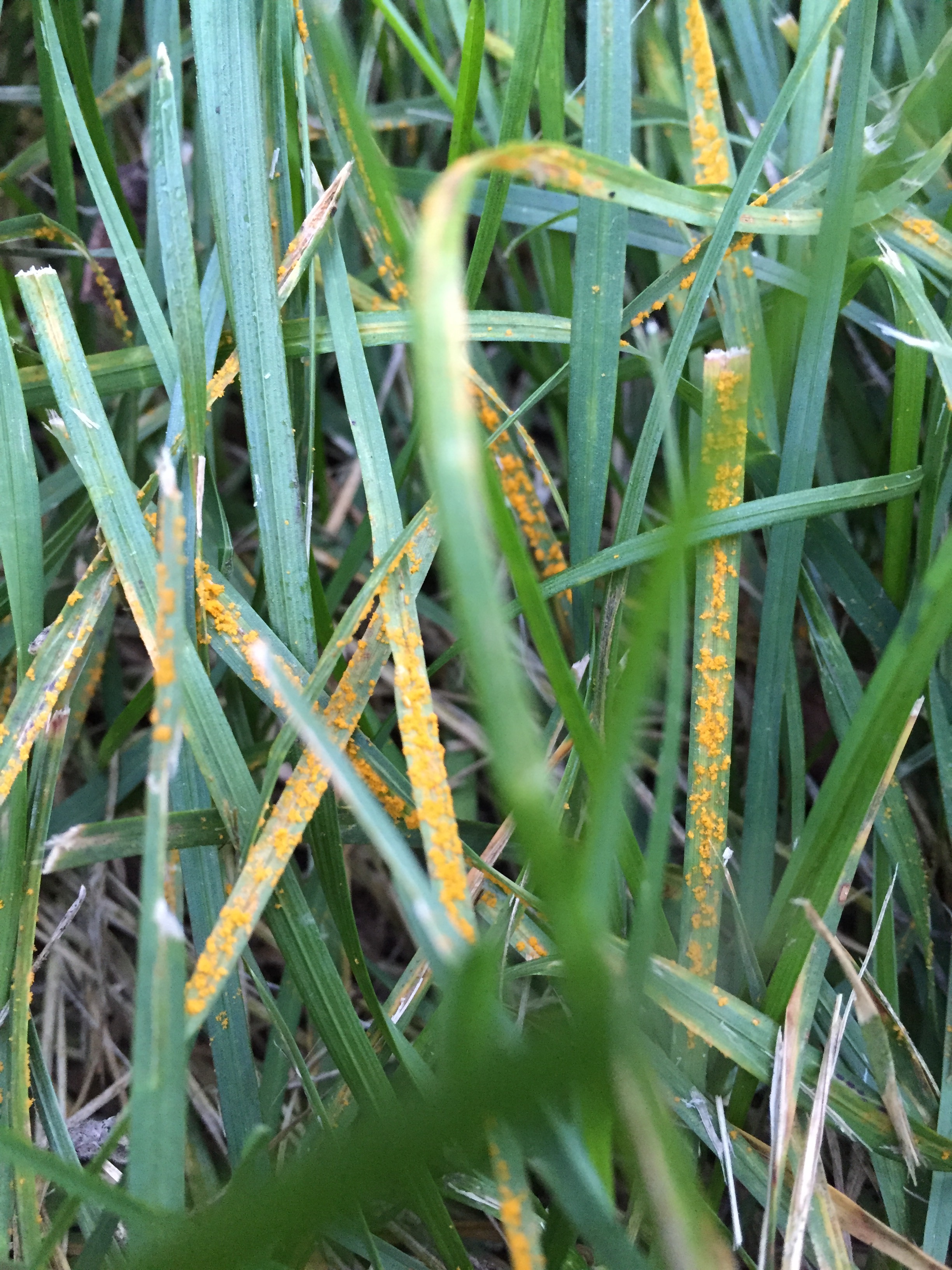 The window to perform aeration and overseeding is short and the schedule HAS NOW BEEN FILLED.  For proper seed germination, aeration with overseeding takes priority and is scheduled as follows:
Core aerations with overseeding will be scheduled: August 28 - October 6
Core aerations only will be scheduled: October 9th through beginning of November, weather permitting
MOWING TIPS:  Recommended mowing height is between 3 ½" to 4" inches.  The higher the mowing height, the more water is retained in the grass plant.  Remove only one-third of the grass blade each time you mow.  Keep mower blades sharp (sharpen once a month).  A dull blade shreds the grass instead of cutting it, making it susceptible to disease problems.  Do not mow the lawn when it is wet. Change direction of cut each mowing.