Lead Lawn Care Technician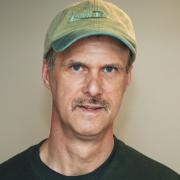 Harry fills the crucial role of Lead Lawn Care Technician at Lawn Tech. Harry has been part of the Lawn Tech family since 2001.  His experience and accumulated knowledge in the lawn care industry, enables him to diagnose and manage any hard-to-spot ailments that might crop up. He prides himself on providing top-notch care to customers in his service area, and continually strives to become better every day. He loves most the family atmosphere that Lawn Tech provides for its employees.
Harry was born nearby in Hackettstown, NJ. He loves being outdoors, especially hunting, fishing, four wheeling, and going on hikes with his dog. He is also a huge fan of a good nap after a long production day.
Certifications
NJ Department of Environmental Protection Pesticide Operator
NJ Trained Fertilizer Applicator