Here at Lawn Tech, we work hard to give our customers the best lawn care experience as possible.  In addition to providing exceptional service, we strive to educate our customers on ways they can keep their lawn healthy and green all season long. Check out our seasonal tips below to learn how you can maintain your turf!
What's Happening Now:
We are applying the LATE FALL FERTILIZER.  This application will help strengthen the root system of the grass plant through the winter.  This is a dormant feeding which will give the lawn a faster spring green-up. Other benefits in the following season are: improved turf density, less disease, fewer weeds and crabgrass.
Curative Grub Control....... If you did not have a Preventative Grub Control applied during the summer, there is a chance that your lawn could get grub damage in the fall.  White Grubs are the larvae of many different species of BEETLES.  In July, beetles lay their eggs in the soil. Grubs emerge between late August through the beginning of November and feed on the grass roots.  This is the only timeframe that grubs can cause damage to the turf.  The damaged turf dies, turns brown and can be pulled up like a piece of sod.  After the grubs are done feeding, they go deep into the soil where they stay for the winter.  During the spring, grubs work their way to the surface to come out of the ground (June/July) as the beetle.  Food-seeking predators such as moles, skunks, crows and blackbirds can create damage to the turf by digging for them.  A curative grub control can be applied now to kill grubs that are feeding on the root system.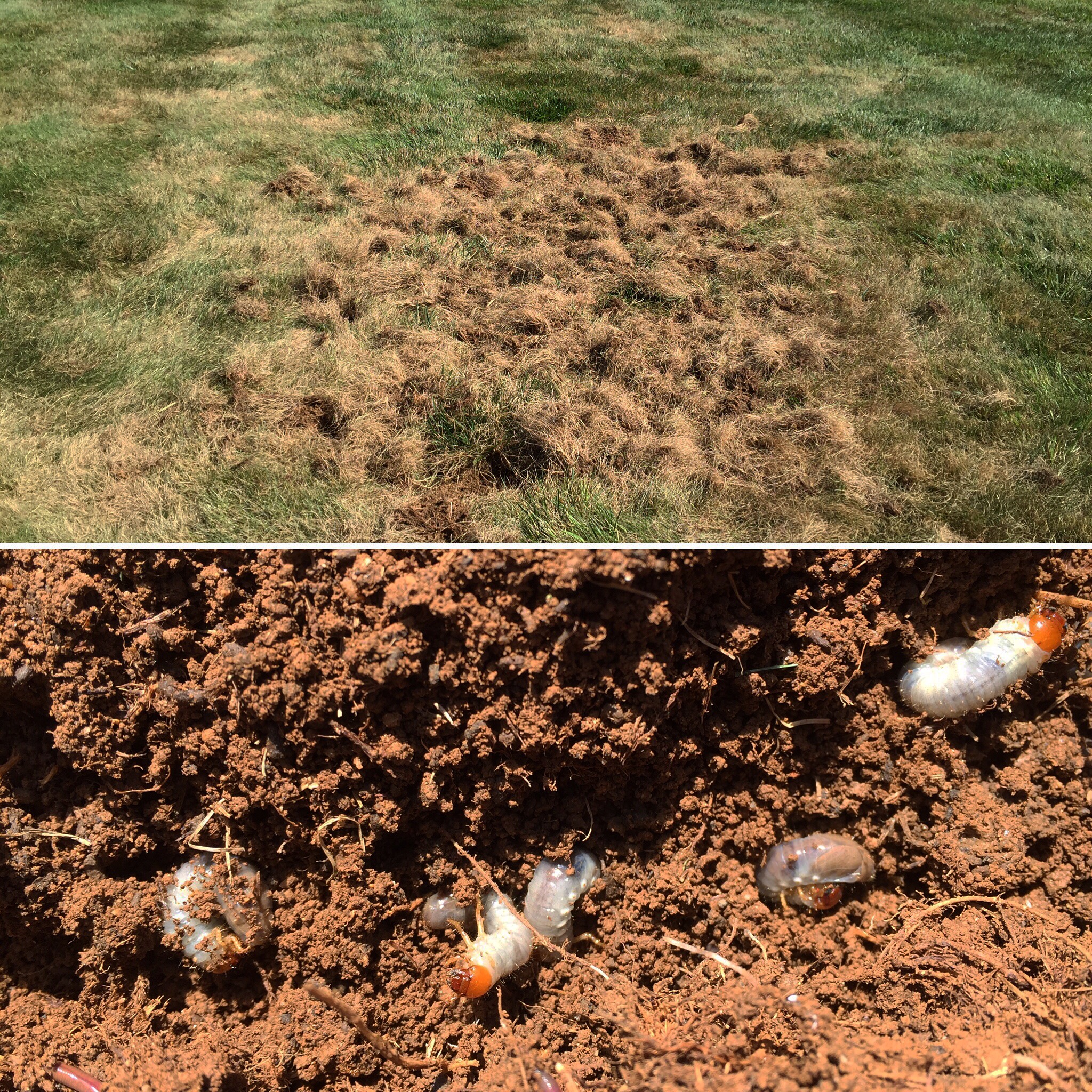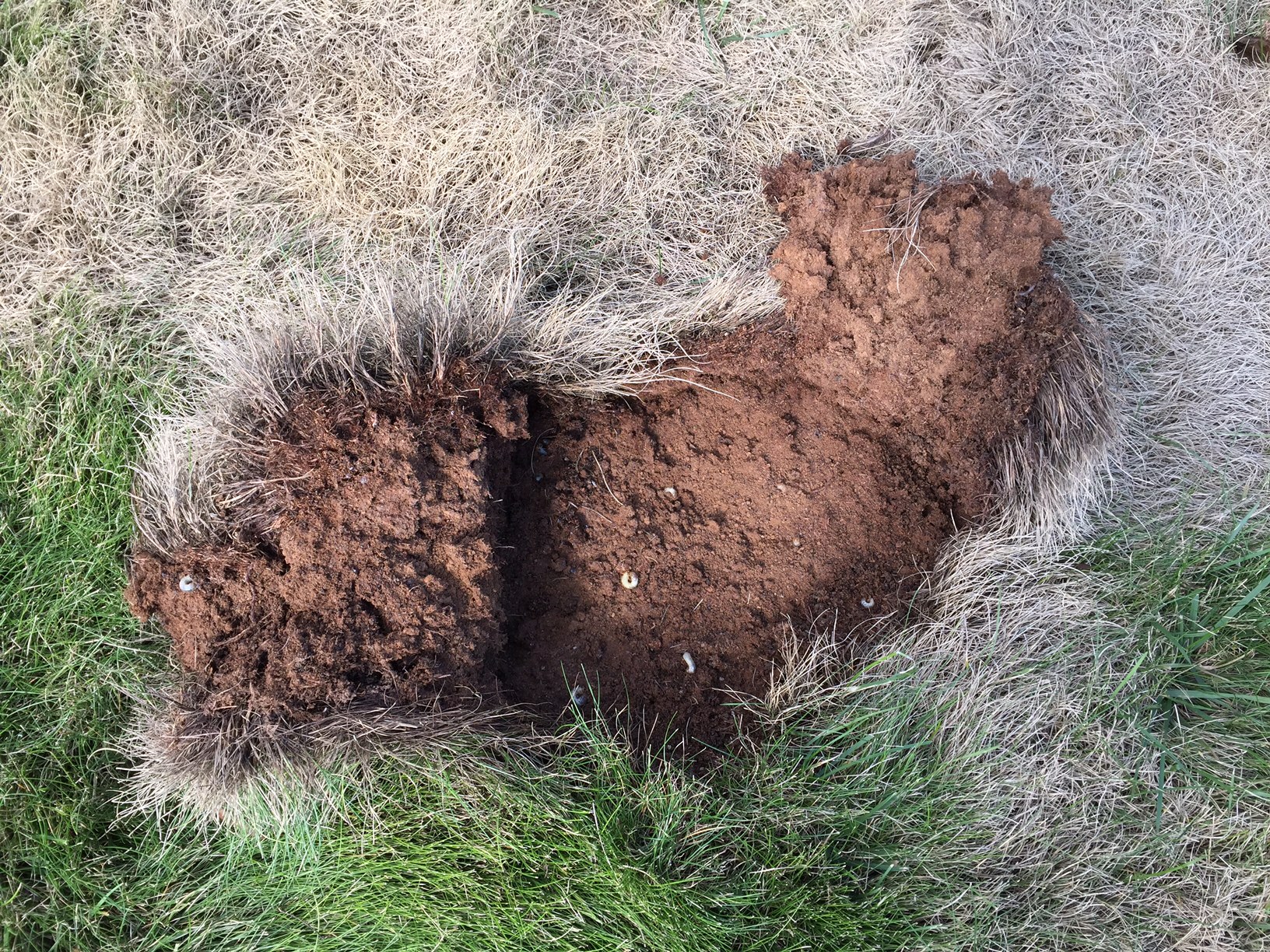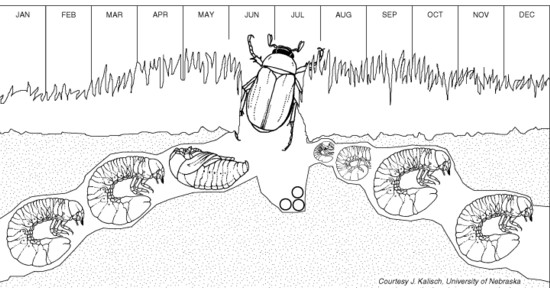 LAST MOW OF THE YEAR TO PREVENT WHITE MOLD PREVENTION 
When your turf visibly stops growing is when you should mow your lawn for the last time of the season. No need to overthink this one! However, one concern that should be on every landscaper's mind is the threat of snow mold. Coming in two varieties (pink and gray), snow mold is a fungus that outright kills grass in late winter/early spring when the snow starts to melt. Just because your lawn has never had it, doesn't mean it can't take hold in the right conditions. The best method of prevention is to lower your cutting blade by about 25% on your final mow of the year. This will reduce your lawns height which will in turn prevent grass blade matting (the perfect growing conditions for white mold). Keeping your thatch layer below ½ inch, as well as leaf-mulching or raking all the leaves away before the first snowfall are two other important steps you can take to prevent a potential outbreak.