Helpful Tips to Care for Your Lawn This Fall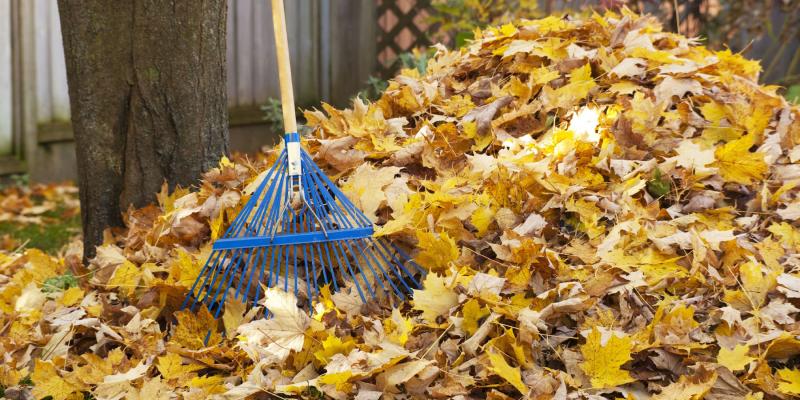 As summer comes to an end and we prepare for cold weather, it's important to know how to take care of your lawn during the fall. Summer days in the yard can cause some serious damage, and learning how to prepare for the winter can make your lawn healthier and help prepare it for next spring. To get your lawn in it's best shape, follow these tips as the leaves begin to fall.
Decrease the height of your grass
As fall sets in, grass grows more slowly, but mowing is still an important part of fall maintenance. By the time winter weather arrives, you want your grass to be at its normal mowing height (or 1 setting lower).  This will help keep the ground clear as the grass slows down its growth and snow and leaves pile on top throughout the winter. To make the most of mowing this fall:
Never trim more than ⅓ of the total height off the grass at a time.
Do not leave the grass tall going into winter.  It is okay to lower the mowing height by one setting for the final two cuts of the year.
Clear leaves as they begin to fall
Turning leaves may be a beautiful part of the fall season, but if they're left on your grass, they can quickly become a problem. As leaves accumulate, they can form a thick, wet layer on top of your lawn, suffocating your grass, and breeding disease. To keep your lawn healthy, rake leaves often to keep your lawn clear!
Remove any remaining weeds
Although most homeowners usually try to eradicate weeds in summer months, it's important to make sure no weeds are left behind when winter rolls around. Because cold temperatures can thin the grass, it can be easier for weeds to take over a yard in the winter. To keep fall weeds from taking over your lawn, be sure to thoroughly treat any remaining weeds.
Revitalize thinning areas
In the summer, grass gets a lot of foot traffic, which can result in compacted soil, thatch build-up, and ultimately thin or bald spots in the yard. To combat these issues, use aeration and seeding to increase the overall appearance and long-term growth.
Aeration: Removes small plugs of soil to give plants room to breathe and give access to roots for nutrients and moisture.
Overseeding: To encourage new growth, overseeding should be done after aeration, allowing seeds to germinate easily.
Thanks to cooler temperatures and increased rainfall, now is the perfect time to replant seeds to see immediate improvement and great long term growth!
Leave it to the professionals
We know that caring for a lawn can be tough. To make your life easier, Lawn Tech offers the services you need to get your lawn ready for the fall! Consulting an expert can not only save you time and hassle, it also ensures the best techniques are being used. Proper practices can not only make your lawn look great now, but also ensure its future health. Our customizable services in New Jersey include:
Weed Control
Aeration and Overseeding
Dethatching
And much more!