Lawn Tech 2017 Scholarship Recipient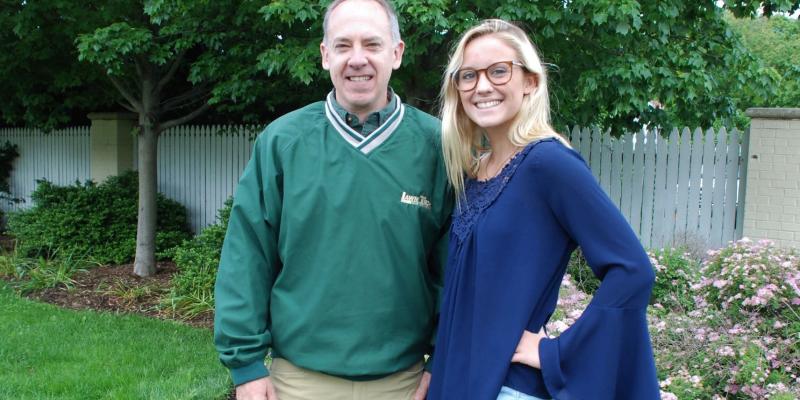 When selecting the 2017 recipient of our first annual Lawn Tech Scholarship, we knew we were looking for an individual who continuously strives for academic excellence and has a strong interest in improving our world through environmental science, policy, or green technology. We were very impressed with all of the individuals who applied, and thank you all for taking the time to apply; we wish we could choose more than one recipient! We're pleased to announce that the winner of this year's Lawn Tech Scholarship is Elizabeth Blankley from Ocean City High School.
Elizabeth has always had a passion for the Earth and it's inhabitants, which is reflected in her high school resume. Her academic awards include Honor Roll, as well as representing Ocean City High School at the National Academy of Future Scientists and Technologists over the summer of 2015. She volunteers with numerous local organizations such as the Food Bank and the Shirley Eves Developmental and Therapeutic Center, and has worked several jobs while also in school. At Ocean City High School, Elizabeth is a stellar student with a course load consisting mostly of Honors and Advanced Placement (AP) science classes. Outside of academics, she is a member of the Women's Track & Field, Lacrosse, and Field Hockey teams, and she currently holds membership with 3 school clubs.  
A high school senior, Elizabeth is looking forward to studying Environmental Chemistry at Stockton University this fall with hopes of one day becoming a scientist. Her dream job is to work for NASA, as she would like to use her love of plants to help pave the way for creating extraterrestrial habitats that are capable of sustaining human life. We are very happy to be supporting her in this pursuit of her higher education! Again, thank you to everyone who applied, and congratulations to Elizabeth.