How to Winterize Your New Jersey Lawn & Garden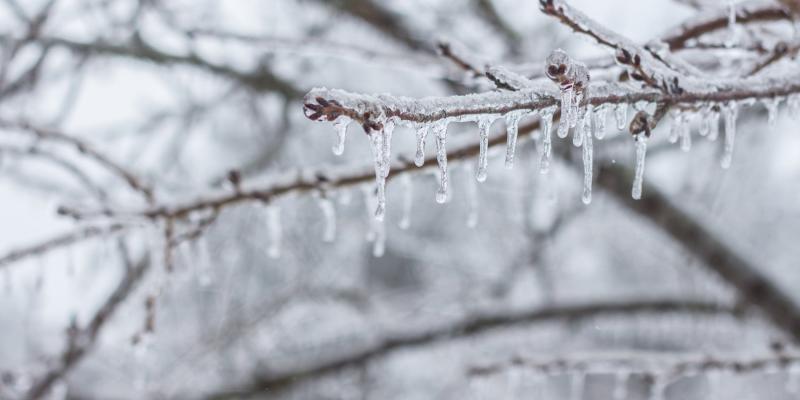 When the weather starts to get cold, prepping your lawn for the winter months is an important part of keeping it looking healthy and getting it ready for the spring!  Follow these steps to get your lawn ready for the New Jersey winter.
Prep Your Soil
Although keeping grass healthy may not seem possible in the winter, correctly preparing it for the cold makes a big difference in immediate and springtime appearance. Make sure it's ready by investing in:
Aeration: This lets the roots breathe, and reduces compacted areas and excessive thatch. This should be done during the fall season for best results.
Fertilization: Before winter, grass growth slows as it begins to store nutrients, so be sure to give it a boost with some fertilizer! 
Although growth slows in the colder months, remember to keep up all your normal yard activities including raking, mowing and trimming shrubs and bushes. These are all important parts of keeping your yard healthy throughout the winter, to make it easier to return to green in the spring! 
Last Mow Of The Season
If your grass is left too long during winter, the blades will bend under the weight of snow.  This will trap cool moisture which can lead to winter fungal diseases.  Mow your grass one notch lower than your normal fall mowing.  
Turn Off Water
Remember to blow out (winterize) lawn irrigation systems and disconnect hoses from spigots.  Be sure to properly drain and store hoses, sprinklers and other irrigation components so they don't run the risk of bursting or being damaged.  This damage can occur at temperatures of 32 degrees and lower.  
Install Markers, Flags or Stakes To Unseen Obstacles
Installing markers, flags or stakes along lawns, curbs, plants, driveways and other obstacles unseen by snow can provide a visual structure to help prevent damage from snow plows, snow blowers, shoveling and snow removal services.
Remove And Put Away Heavy Items On Lawn
Put away any heavy items you may have put on your lawn during the summer (lawn furniture, kid's toys, etc.).   This will extend the use of these items by protecting them from moist, cool conditions, but also prevents "impact" damage to your lawn.  NOTE: Try to refrain from walking on your lawn during severe frosts, freezes and snow.
Prepare Equipment Prior To The First Snow Of Winter
Prepare summer equipment for winter storage and winter equipment for use.  Before storing summer power equipment, drain fuel or add a gas stabilizer to anything that won't be used for more than 30 days. Leaving untreated gasoline in the engine will cause the fuel system to deteriorate over time causing starting and running problems.  Store equipment in an area to protect it from winter elements.  
Get Expert Advice
Choosing the right lawn care plan and maintaining a beautiful landscape can be difficult tasks. If you need some lawn care expertise, or if aeration and fertilization seem like a tough task to handle, consult the experts at Lawn Tech to handle them for you! With years of experience in the New Jersey area, we know exactly what lawns need to survive the winter cold!