How to Prevent Ticks & Fleas this Fall Season!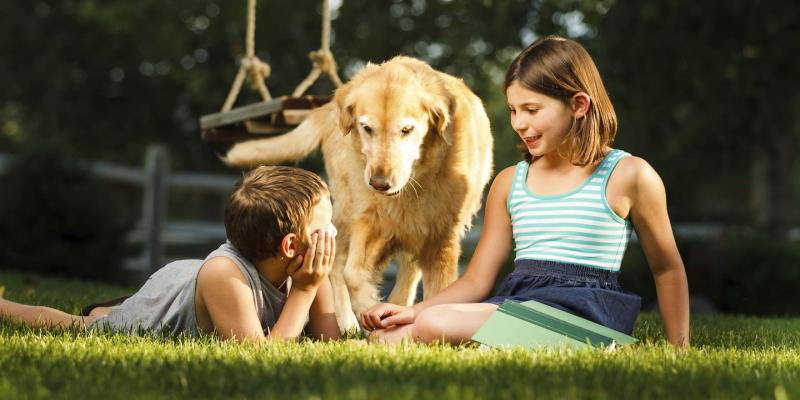 Here in New Jersey, we are beginning to experience another year of beautiful fall weather. If your family enjoys spending fall nights outside, it is important to be protected against outdoor pests like ticks and fleas. These pests can not only pose harm against your pets, but to your family's health. In Hunterdon County, we continue to have one of the highest rates of Lyme disease in the country.
Steps for Prevention
It is important for the health of pets, as well as the safety of your family, to seek ways to minimize impact to your family's outdoor fun. There are a number of steps you can take to decrease the chance of bites this fall. These steps revolve around creating an uninviting environment for these pests and the host animals that carry them.
1. Clean Up Your Yard
If there is any debris in your yard, or piles of sticks and leaves, remove it. The most common habitats for ticks are in wooded areas with leaves, grassy areas, and low bushes and shrubs. This debris will attract unwanted ticks and fleas, putting your children and pets at risk when they are playing outdoors.
2. Landscape Regularly
Mowing, pruning, and trimming helps not only eliminate potential hiding spots for these pests, but also maximizes sunlight. A sunny habitat keeps it dry and unwelcoming, forcing those pests to look for shelter somewhere else!
3. Keep Your Lawn Dry
Fleas and ticks love moisture and thrive in a high-humidity environment. Avoid overwatering your lawn by implementing a regular watering schedule that leaves your lawn healthy, without being too wet.
4. Don't Welcome Wildlife
Fleas and ticks will make any animal their new home — this means that wildlife such as squirrels, deer, and rodents can provide them with transportation directly into your backyard.  Minimizing activities that attract wildlife, such as bird feeders, will decrease the likelihood that they will find a way into your yard.
5. Be Proactive
While there are certain steps you can take to minimize the tick & flea population in your yard, it is also important to protect you and your family.  Below are some proactive steps you can take to reduce exposure for you and your family:
Wear light-colored clothing to easily identify and spot ticks
Use products with less than 10% DEET
Apply tick repellent to your children before they play outside (do not apply to their hands or face)
Avoid areas with low bushes and leafy brush
Perform a thorough tick check (check your clothing, skin, and hair for ticks)
If you discover a tick, remove it carefully with tweezers
Should symptoms such as expanding "bull's eye" rash, flu-like symptoms, or painful joints develop, seek help from your physician.
Try a Professional Approach!
Once these pests decide to make your property their home, they can quickly become a problem beyond a bite. While the adequate lawn maintenance can be a good preventative, professional treatments are the only way to keep your mind at ease.  At Lawn Tech, we believe in servicing you like family and know the importance of keeping your family safe. We are committed to providing a tried-and-true approach that will allow you and your loved ones to enjoy your yard again.