How to Help Your New Jersey Lawn Survive the Snow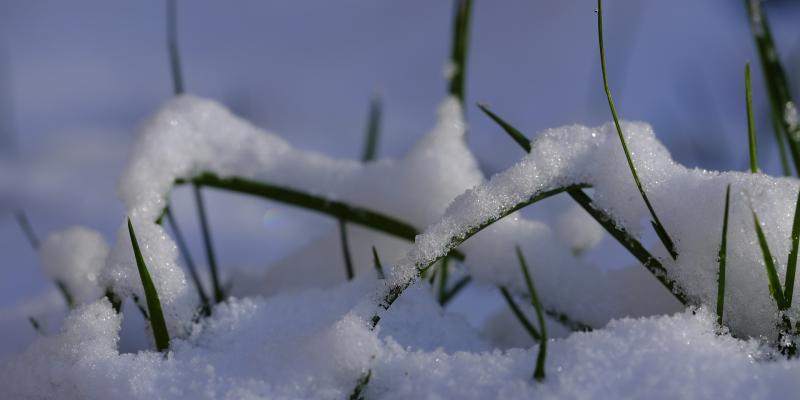 Don't let a harsh winter weather damage your lawn!  Not sure what to do when the snow starts coming down?  Help your lawn survive the New Jersey snow with these useful tips below!
Maintain Your Shrubs and Bushes
Gently brush the snow off your shrubs and bushes to prevent their branches from snapping under the snow's weight.  Also, remove any dead or dying limbs from your yard.
Avoid Excessive Lawn Traffic
Try to limit the amount of traffic on your lawn while it is dormant over the winter.  This includes foot traffic as well as vehicles.  Keeping your sidewalks cleared of ice and snow should minimize guests continually walking over the frozen lawn and ruining the root system below.  Do not allow anyone to park or drive a vehicle or small equipment over the lawn.  This will leave permanent tracks in your lawn, creating compaction in the soil and killing the existing grass, making room for crabgrass and weeds in the spring.
Treat Ice Carefully
Some ice melting products (rock salt) can create damage to vegetation, especially grass.  Be extra careful along the edges of your driveway, walkways and sidewalks while using these products.
Spring Ahead
The cool season grasses in our area will start to grow again in spring.  Crabgrass and weeds will not be far behind.  Be sure to apply crabgrass pre-emergent in the spring to help prevent crabgrass from taking over your lawn in the summer.
Lawn Tech is Here to Help!
Winter isn't easy for you or your yard.  Sometimes, you may feel defeated.  Remember these tips when you face off against the harsh winter snow, and ask for professional help if you need it.   At Lawn Tech, we have over 30 years of experience and understand the specific problems of your New Jersey lawn.  If your lawn needs help to survive the snow this winter, call your neighbors at Lawn Tech first!