Customer Service Representative & Lawn Care Technician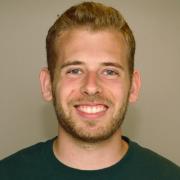 A man of many talents, Adam is not only a Lawn Care Technician but one of our Sales Representatives as well! Joining our team in 2017, Adam's favorite aspect of Lawn Tech is how each new day presents new challenges that are just waiting to be conquered. Whether he's in the office making calls, outside doing estimates, or pushing a spreader filled with fertilizer, you can rest assured knowing that Adam will meet and exceed your lawn care expectations!
Outside of the office, Adam enjoys spending time with his friends, working out and playing video games. He is also a huge NASCAR and motorsport fan.
Certifications
NJ Department of Environmental Protection Commercial Pesticide Applicator
NJ Trained Fertilizer Applicator